The World Customs Organization (WCO) has been implementing the WCO Strategic Trade Control Enforcement (STCE) Programme since July 2016 with the objective of prevention and detection of cross-border trafficking of chemical, biological, radioactive and nuclear (CBRN) substances and strategic dual-use goods.
The STCE Programme carries out Operation Cosmo aimed at improving the capacity and coordination of the WCO members in the identification and control of strategic commodities and dual-use goods.
With the WCO's Operation Cosmo Central Asia scheduled to be conducted in the summer of 2021, and also given high demand and interest from the WCO member administrations and their officers in attending STCE training workshops, on March 2nd – 4th, 2021, a Strategic trade control themed risk management and targeting webinar was held.
The event was attended by 23 representatives from 9 countries, including Armenia, Georgia, Kazakhstan, Kyrgyzstan, Tajikistan, Ukraine, Uzbekistan, Mongolia and Azerbaijan.
Officials of the Department for Specialized Training and Canine Services of the State Customs Service of Ukraine (RTC, Khmelnytskyi) - WCO STCE expert trainers Viacheslav Slavinskyi, Pavlo Biletskyi and Maksym Prykhodchenko, together with representatives of the WCO and the United Kingdom Border Force, were involved in the webinar as co-trainers.
In the welcoming speech, Jim McColm, WCO STCE Programme Manager, emphasized on the importance of dual-use goods identifying for international security and encouraged participants to valuable contribution and best practices exchange.
The webinar is a great ability to improve the practical skills of Central Asian customs officials in applying a national risk analysis system to identify dual-use and military goods.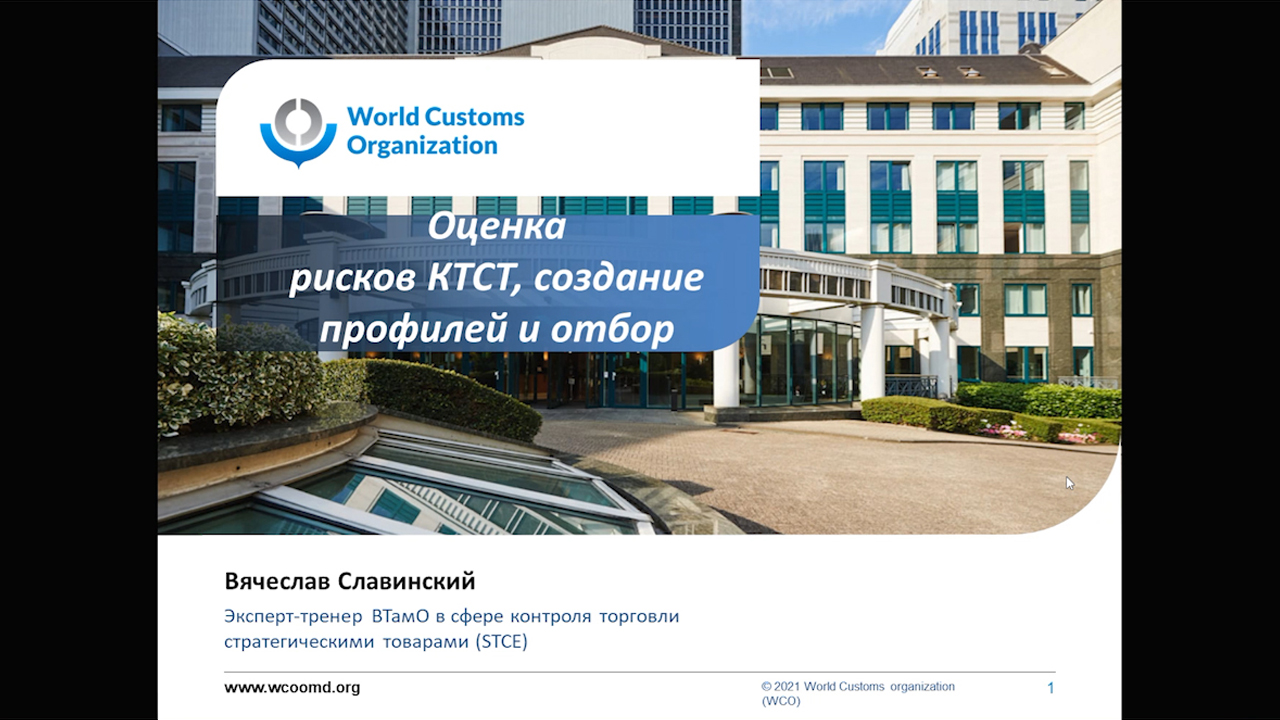 Source: RTC Khmelnitsky