Within the framework of the SECO-WCO Global Trade Facilitation Programme (GTFP), funded by the Swiss State Secretariat for Economic Affairs (SECO), the WCO conducted a Strategic Planning Workshop in Uzbekistan from 4 to 8 April 2022. The Workshop followed up on the virtual workshop delivered in June 2021.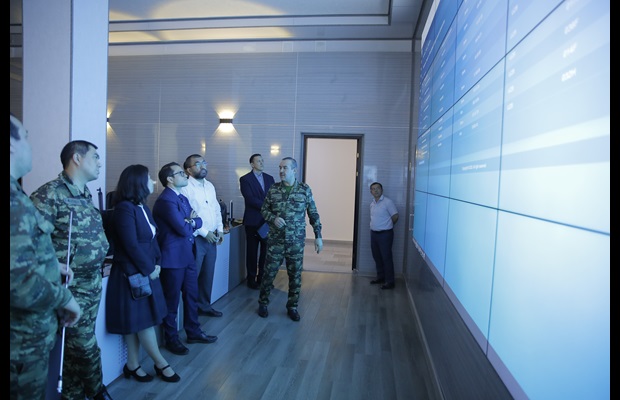 As part of this mission, the WCO experts further enhanced the Customs Administration's capacities on key concepts and tools instrumental in the strategic planning process and reviewed the progress made by the State Customs Committee (SCC) of Uzbekistan, providing guidance to strengthen their strategic plan, specifically in terms of drafting their strategic map and designing key performance indicators (KPIs). The SCC has therefore drafted a strategic plan.
With the support of the WCO, SCC was able to analyze its draft strategy, identify areas of opportunity to enhance its draft strategic plan, which the experts found consistent with its national priorities, aiming towards enhanced openness to the trading community and the digital transformation to establish smart borders.