The World Customs Organization (WCO) organized a national workshop on Customs valuation for the benefit of the Customs Administration of North Macedonia on 7 - 11 November 2022.  The workshop, attended by 28 Customs officials, was held in Skopje, North Macedonia with the support of the Customs Cooperation Fund of Germany.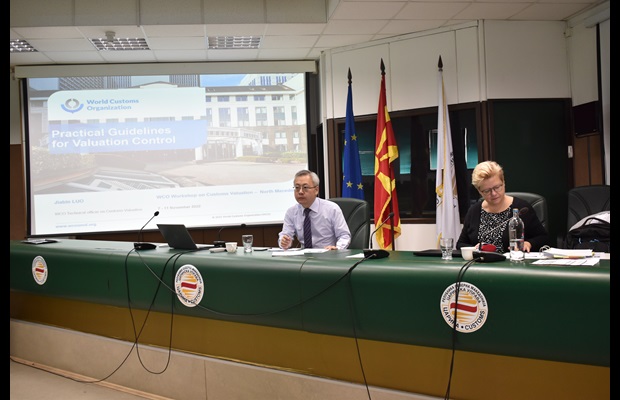 One expert from the WCO Secretariat and Ms. Sandra Esser, WCO accredited expert trainer on Customs Valuation from Central Customs Authority of Germany facilitated the Workshop.  Various technical topics on Customs valuation such as price actually paid or payable, related party transactions, assists, royalties and licence fees, as well as alternative valuation methods were covered.
The participants also learned about guidelines and tools regarding Customs valuation control, available under the WCO Revenue Package, including Practical Guidelines for Valuation Control and Technical Guidelines on Advance Ruling, which were developed by the WCO with a view to assisting member administrations to enhance their Customs valuation control systems.
To keep the participants abreast of the latest Customs valuation practices at global and regional levels, recent instruments adopted by the Technical Committee on Customs Valuation (TCCV) as well as the European Union's experience on the implementation of the WTO Customs Valuation Agreement, including a couple of related decisions of the European Court of Justice were shared and discussed.
Participants were invited to arrange their participation at the TCCV Sessions to follow the issues being raised by other Customs Administrations.