An Online Regional Workshop on "Cross-Border E-Commerce" that aimed at sensitizing Customs Administrations of the Europe Region about the World Customs Organization (WCO) E-Commerce Package, including the Framework of Standards on Cross Border E-Commerce (E-Commerce FoS), and the steps needed for its implementation, as well as to promoting regional cooperation for Customs Administrations of the WCO Europe Region was held from 24 to 28 January 2022.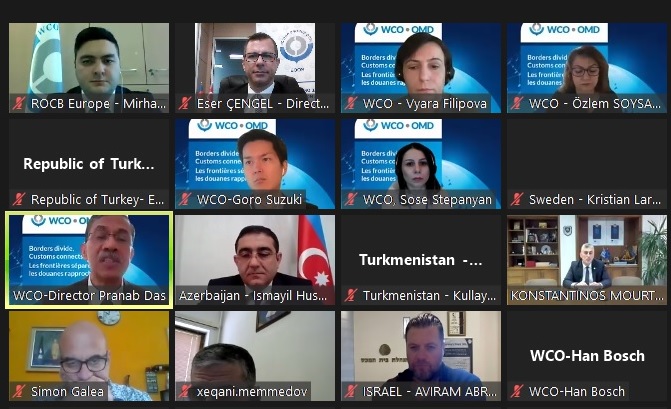 The WCO, in close cooperation with the Regional Office for Capacity Building for the World Customs Organization Europe Region (ROCB Europe), delivered the workshop for 100 Customs officers representing 37 Customs Administrations of the WCO Europe Region, as well as from designated postal operators from Europe, shared their experiences, along with information and insights provided by workshop facilitators and speakers from the Universal Postal Union, the Global Express Association, the Organisation for Economic Cooperation and Development, Alibaba Cainiao, Amazon and DHL.
During various workshop sessions, the facilitators provided detailed explanations of the 15 standards of WCO E-Commerce FoS and the tools available to support their implementation. Each session benefitted from presentations by Members, partner international organizations and private sector entities.
Members and stakeholders shared practical examples of E-Commerce FoS implementation in areas such as use of Advance Electronic Data, data exchange with postal operators, simplified procedures for low-value shipments, and revenue collection, including valuation and Post-Clearance Audit. Other interesting topics discussed were cooperation with stakeholders, such as marketplaces and fulfilment centers, expanding the concept of Authorized Economic Operator (AEO) to e-commerce stakeholders, and the use of advanced technologies.