Two more VR sets of equipment were successfully delivered and installed at the WCO Regional Entities in Baku, Azerbaijan, during the second half of January 2023. Namely, the beneficiaries of the WCO VR Training Project in Azerbaijan are the Regional Office for Capacity Building (ROCB) Europe and the Academy of the State Customs Committee of the Republic of Azerbaijan which is also a WCO Regional Training Center (RTC).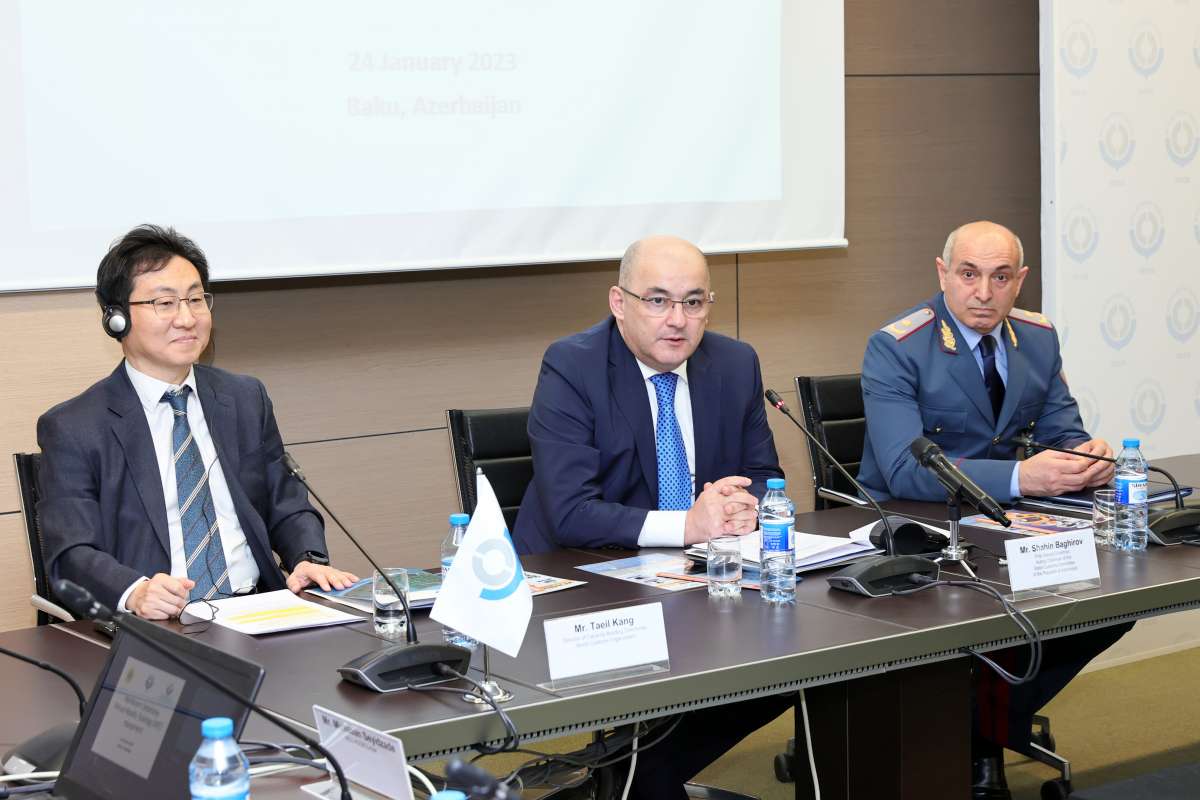 The installation of the two sets of equipment was performed on 19 and 21 January 2023. Four "train-the-trainer" sessions were also conducted to enable the trainers of the two WCO Regional Entities to guide their learners in the future. Furthermore, multiple users were assisted in their first attempt to experience the "Cargo Inspection at a Maritime Port" VR training.
23 January 2023 was the first day the WCO VR set was fully operational and accessible by the students and trainees at the WCO RTC Baku. Dr. Gulu Novruzov, Chief of the Academy and Director of the WCO RTC Baku and other representatives of the Academy welcomed Dr. Taeil Kang, WCO Director of Capacity Building and the rest of the WCO delegation at their premises. A brief VR training launch event took place.
The handover ceremony took place at the premises of the ROCB Europe on 24 January 2023.The significance of the Customs VR training initiative was underscored by Mr. Shahin Baghirov, Acting Chairman of the State Customs Committee of the Republic of Azerbaijan, Dr. Taeil Kang, and Dr. Gulu Novruzov, during their opening remarks. Moreover, Mr. Konstantinos Mourtidis, Vice Chair of the WCO Europe Region and Director General of Customs and Excise of the Independent Authority for Public Revenue of Greece, delivered his congratulatory remarks via a recorded video.