On 19 September 2022, the Customs Administration of the Republic of Moldova, the Swiss Cooperation Office in Moldova and the World Customs Organization (WCO), within the framework of the SECO-WCO Global Trade Facilitation Programme (GTFP), held the official kick-off of the Light-Touch Intervention (LTI) in the country. The aim is to support Moldova in enhancing its Customs procedures for the rapid release of relief consignments and humanitarian aid.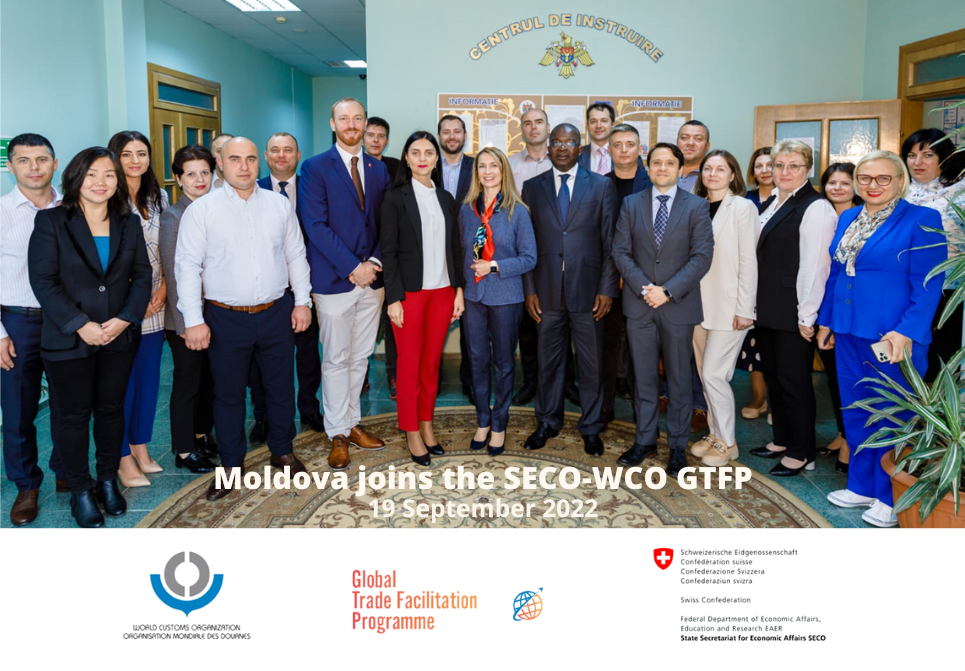 The GTFP launching event had the participation of relevant stakeholders from the public and private sectors. It was followed by a five-day assistance mission aimed at analyzing WCO and UN tools and instruments for implementing harmonized and simplified processes to face the current challenges of Moldova in the region. The workshop also served as a platform for fostering engagement and cooperation among all key humanitarian actors.
Participants were highly committed during practical exercises on mapping the current business process for processing the import of humanitarian aid and charitable goods, drafting the Standard Operational Procedures (SOP) designed to provide transparent and predictable guidelines in emergency situations, including an essential goods list, and defining an actionable plan for further developing and finalizing the SOP.