ROCB Europe wishes the Customs community a happy International Customs Day!
International Customs Day is celebrated by the Customs community every year on 26 January. It is the date on which the Customs Cooperation Council, the official name of the World Customs Organization (WCO), held its first meeting in 1953.
The Secretary General of the World Customs Organization (WCO), Dr. Kunio Mikuriya, announced that this year's International Customs Day (ICD), which is marked annually on 26 January, will be celebrated under the slogan: "Scaling up Customs Digital Transformation by Embracing a Data Culture and Building a Data Ecosystem". The global Customs community is invited to implement the theme throughout this year and beyond, and reflect on how best to operate in a fully digital environment and create an operating model that captures and exploits data from across the trade ecosystem.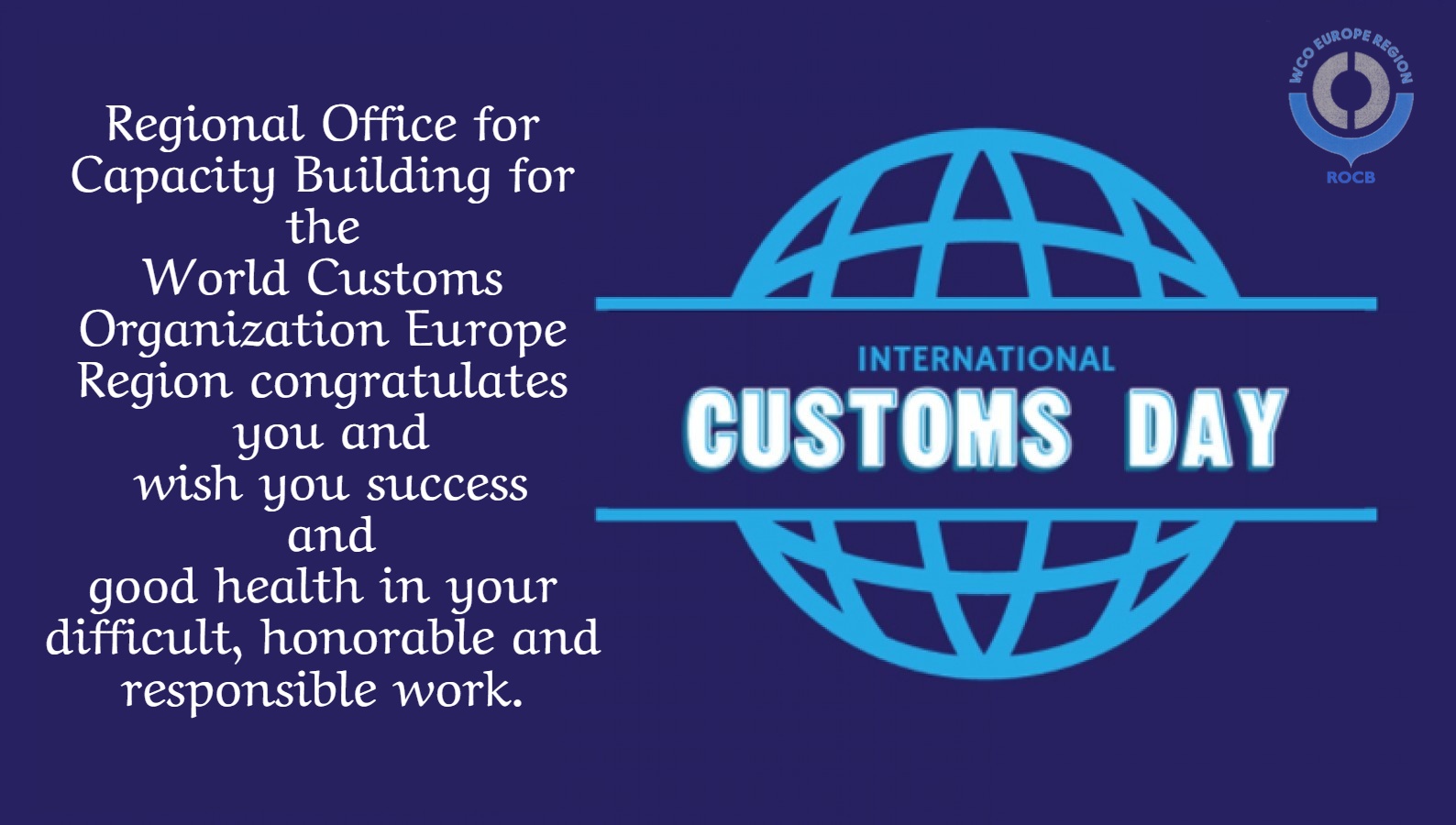 Regional Office for Capacity Building for the World Customs Organization Europe Region congratulates you and wish you success and good health in your difficult, honorable and responsible work.
Acting as a hub for the efforts for enhancing customs capacities in the WCO Europe Region, ROCB Europe will continue its work on upholding the effectiveness of Customs Administrations aimed at better customs services as well as secure and facilitated trade operations in an all-inclusive manner, covering all stakeholders.