The delegation of Customs Administration of Senegal got acquainted with the activities of the Regional Office for Capacity Building (ROCB) for the World Customs Organization (WCO) Europe Region.
A meeting was held with a delegation led by Mr. Mbaye Ndiaye, Director of Customs Operations of the General Customs Administration of the Republic of Senegal, at the ROCB Europe and was attended by Head of General Department of Organization of Customs Control and Trade Facilitation of the State Customs Committee of the Republic of Azerbaijan, General Major of the Customs Service Kanan Mammadov, employees of the relevant structures of the Committee.
Mr. Mirhasan Seyidzade, executive officer at ROCB Europe, briefed the guests on the strategy and directions of ROCB Europe activities and ongoing work and updates by the Office. It was noted that ROCB Europe is the 6th and final ROCB that also comprises WCO's largest region with its 52 member states and the European Union.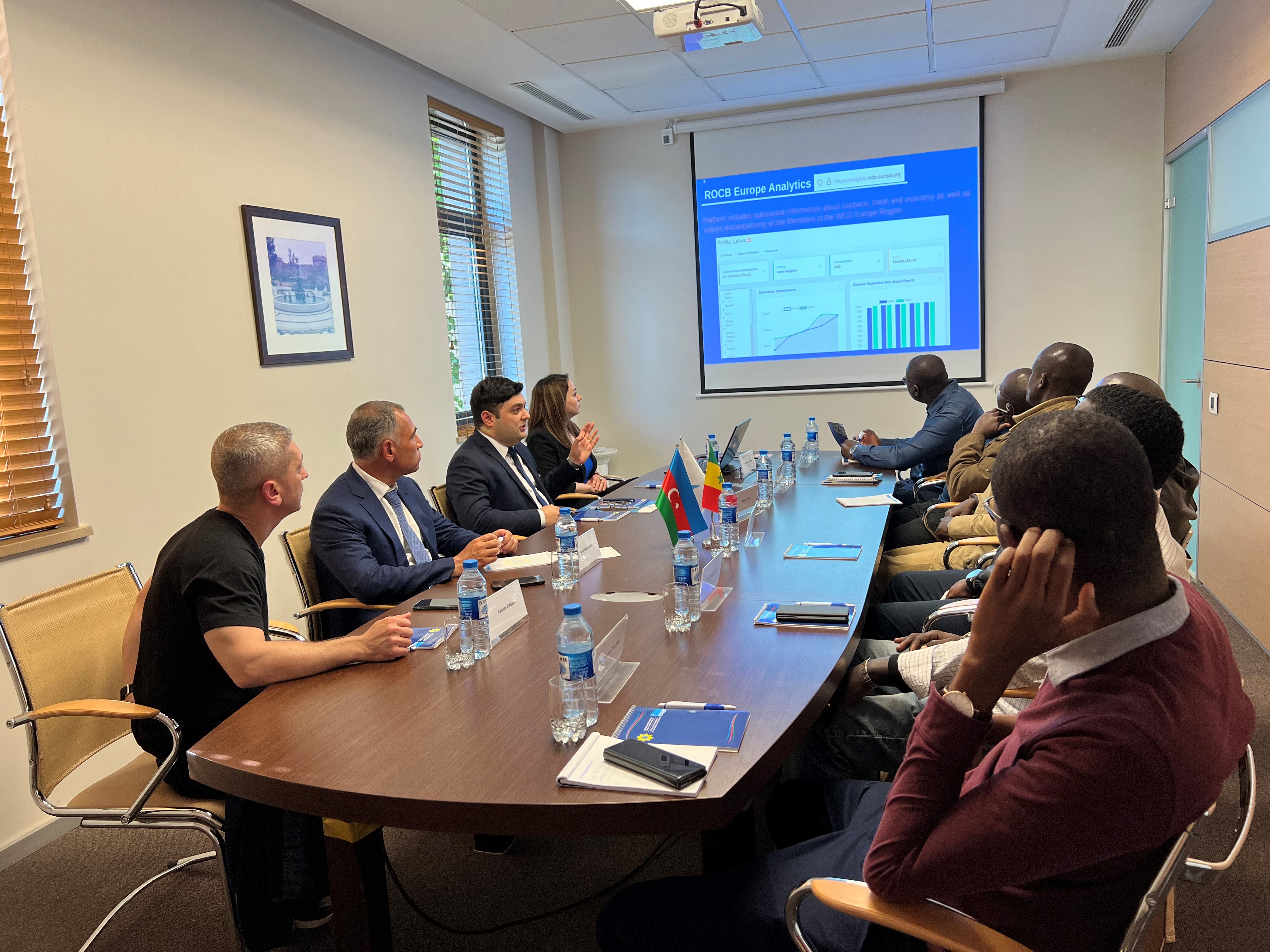 Mr. Seyidzade noted that the ROCB Europe is the beacon for the work of customs capacity building activities in the WCO Europe Region. It aims at enhancing capacities of Customs Administrations in paving the way for more secure and simplified customs processes and international trade operations.
During the presentation on the activities and initiatives of the ROCB Europe, the guests were briefed on recent activities of the Office as well as initiatives taken in terms of institutional development, improve coordination between regional structures and stakeholders in the region to make better use of available human resources and implement customs activities.
Director of Customs Operations of the General Customs Administration of the Republic of Senegal, Mr. Mbaye Ndiaye thanked for the high level of organization of the meeting. It was noted that the organization of such meetings in the future will further deepen existing ties, as well as achieve effective results in the exchange of experience.
At the end, the sides exchanged views on issues of mutual interest.