On invitation of the State Customs Service (SCS) of Turkmenistan, Mr. Dashgin Aliyev, acting Regional Development Manager for the World Customs Organization (WCO) Europe Region and Mr. Roger Hermann, Head of the Regional Office for Capacity Building (ROCB) for the WCO Europe Region met on 28-29 November representatives from the State Customs Service of Turkmenistan. The visit was intended to pinpoint possible direction of future cooperation and assistance to be offered to Turkmenistan Customs by WCO and the ROCB.
The SCS gave a very informative presentation on their diverse activities and customs achievements. Some requests on Capacity Building support has been expressed.
For their part, both Mr. Aliyev and Mr. Hermann briefly explained the tasks of their offices and the possibilities of cooperation in the field of capacity building.
The agenda included the following topics: best practices on customs control, training on Capacity Building, customs modernization, accession of Turkmenistan to international conventions in the field of customs and prospect of further cooperation.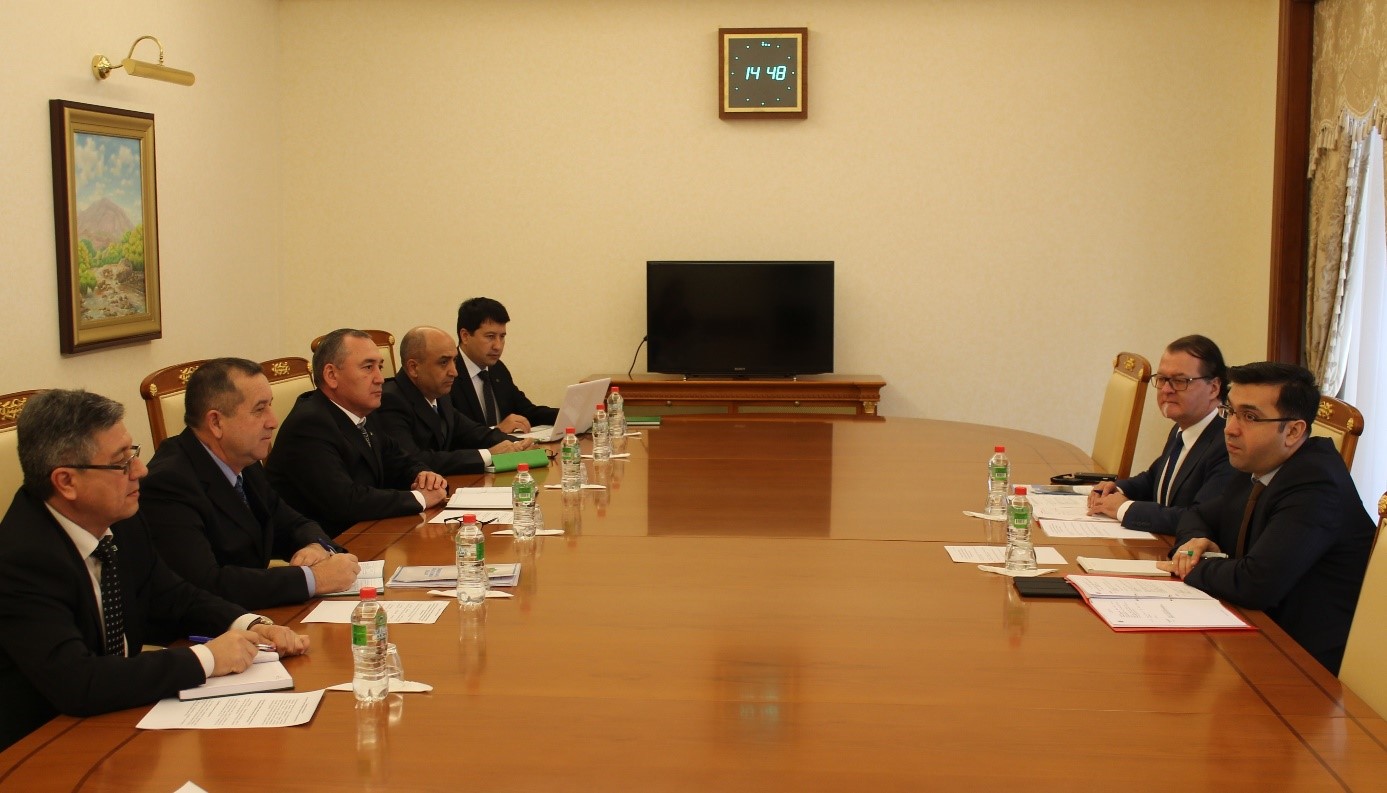 From left to right: Mr. Atamurat Rakhmanov, Mr. Rejep Geldiev, Mr. Agoili Niyazov, Mr. Bairamgeldi Ataguyev, Mr. Gandym Dzhumaevm Mr. Roger Hermann, Mr. Dashgin Aliyev