Regional Office for Capacity Building for the World Customs Organization Europe Region delegation carried out a study visit within the framework of the project "RTCs as Excellence Centers in the WCO Europe Region" on July 6-7, 2022 in Skopje, North Macedonia.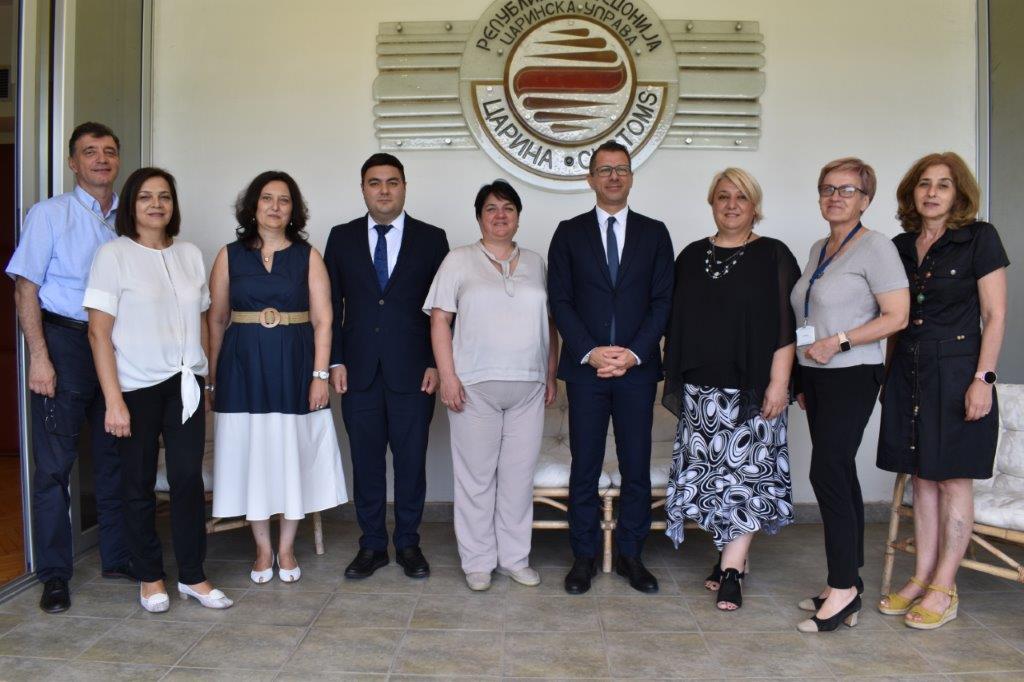 Based on the important role and possible enhancement of this role of Regional Training Centers (RTCs) in knowledge development of Customs Administrations, ROCB Europe, in cooperation with the Vice-Chair Office, sent a letter to Member Administrations in the WCO Europe Region regarding a new initiative by the ROCB Europe, with the intention of designating RTCs as Excellence Centers in the WCO Europe Region. The responses received from the Members indicated a support for the development and enhancement of the Project.
During the visit, Ms. Zaklina Andreska, Head of the Training Department of the Human Resources Management Sector of the Customs Administration under the Ministry of Finance of North Macedonia, in the opening speech, emphasized the importance of exchanging ideas on the perspectives of cooperation in increasing the potential of human resources in the customs bodies, and made a presentation on the activities of the North Macedonian Customs Administration, giving information about the work done, the structure and the implemented projects.
Mr. Eser ÇENGEL, Director of ROCB Europe, expressed the purpose of the project which is to increase the role of RTCs in customs capacity building activities and making each RTC in the WCO Europe Region become a center of excellence for specific topic(s) in customs. He mentioned that taking into account the current composition of the WCO Europe Region regional structures, specialization in customs training on a certain customs topic such as AEO, X-Ray, Valuation, Classification etc can be achieved by means of Excellence Centers. It was noted that a powerful expertise together with a well-structured program accompanied with necessary tools would bring concrete and influential results in terms of providing training.
Mr. Mirhasan Seyidzade, executive officer at ROCB Europe noted that the Office takes into account regional needs for capacity building and functionally on institutional development of Member Administrations in the WCO Europe Region with the aim of improving the implementation of customs activities, strengthening cooperation between customs administrations. He made presentation about history, strategy and mission of ROCB Europe, events that have been participated recently, cooperation with international organizations and new initiatives that taken by ROCB Europe.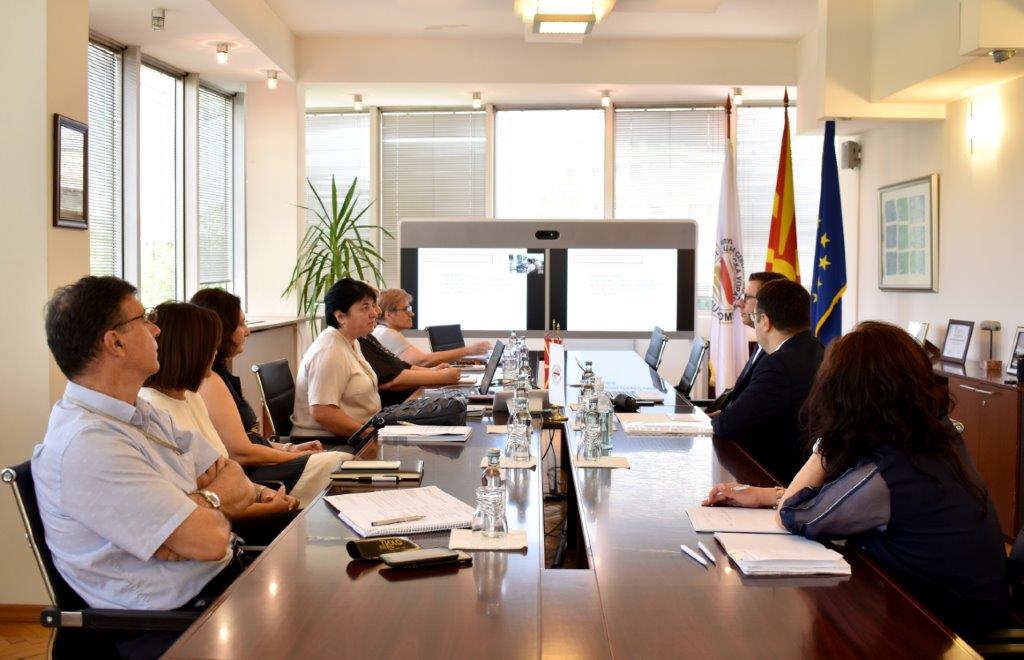 Ms. Irena Kikerkova, Head of the Regional Training Center, informed that from April 1, 2021 to March 31, 2022, the Customs Administration conducted 139 events in the form of training, presentations, and seminars with the participation of 1,532 customs officers. It was noted that the main purpose of the events is to increase the professional skills of the customs officers, as well as to provide a continuous learning process.
Delegate of ROCB Europe got acquainted with facilities of the Regional Training Center, the compliance of the library, adequate rooms for providing theoretical training and computer room with the current norms and requirements.