The Global Meeting of the Regional Entities established by the WCO Members and the Council Vice-chairs' Offices held its 18th Session on 20-21 February 2023 in a hybrid format.
The 18th Global Meeting was chaired by Mr. Norikazu Kuramoto, Director of ROCB Asia Pacific, and was attended by over 160 delegates representing Vice-Chair offices (VCOs), Regional Offices for Capacity Building (ROCB), Regional Intelligence Liaison Offices (RILO), Regional Training Centers (RTC), Regional Dog Training Centers (RDTC), Regional Customs Laboratories (RCL) and host Administrations of regional entities.
The Meeting welcomed the representatives of new Council Vice-Chairpersons and delegates of recently established regional entities. During the two-day interactive discussions, the meeting addressed a range of issues of common interest, such as the Work Programme of the Global Meeting for 2022-2025, the WCO E-Learning developments and draft WCO Distance Learning Strategy, the WCO virtual reality training project, the new training material on staff well-being and stress management, the WCO guidelines for developing agile national training strategies, a refresher on the status, roles and responsibilities of regional structures, and use of the WCO logo and name.
During a presentation by Mr. Mirhasan SEYIDZADE, Acting Director of the ROCB Europe, information was provided regarding the organization's mission, activities, and initiatives for the period of 2021/2022. The presentation included details of events such as trainings, meetings, and workshops that were organized by the Office in accordance with their framework strategy and road map, considering the proposals and needs of customs administrations in the European region.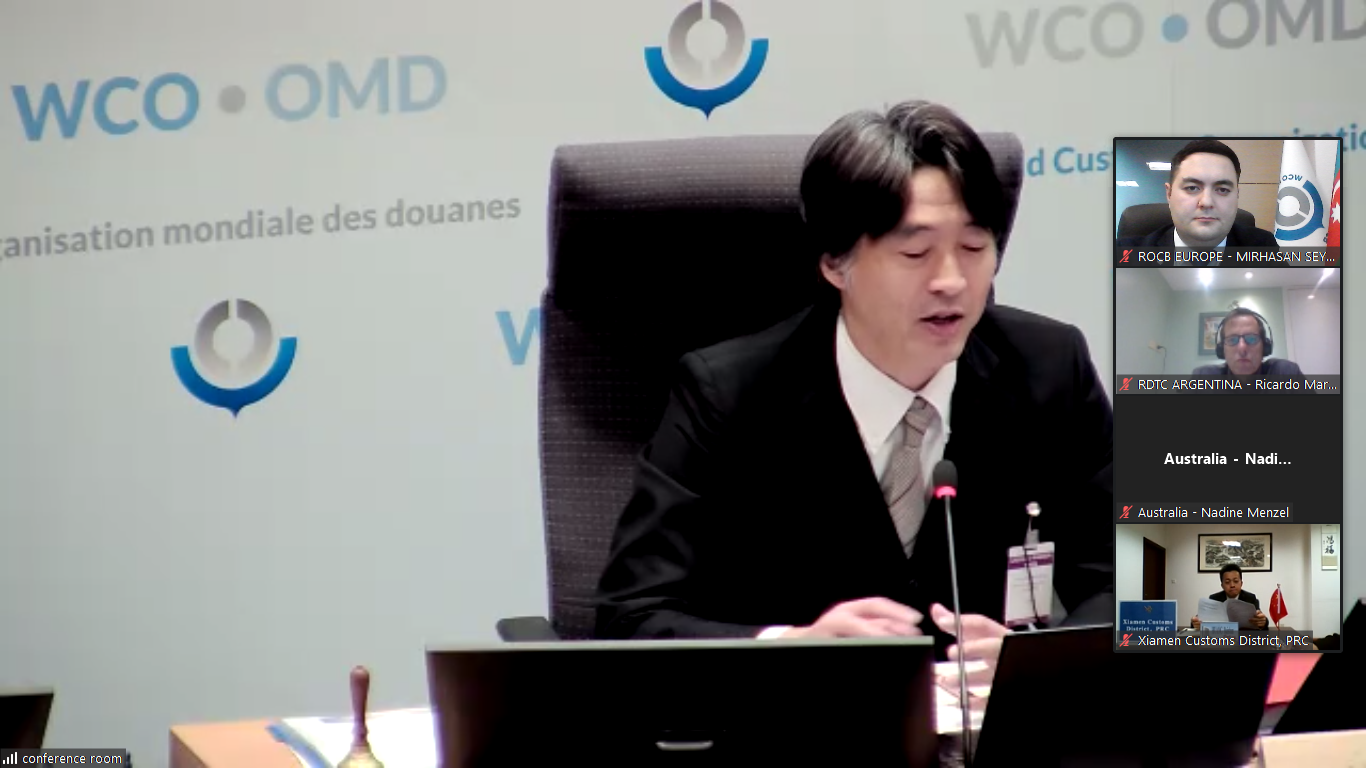 Mr. SEYIDZADE also discussed an initiative undertaken by the ROCB Europe, which is the project "RTCs as Excellence Centers in the WCO Europe Region". The main objective of this project is to enhance the role of RTCs in customs capacity building activities, making each RTC in the WCO Europe Region an excellence center for specific customs topics. He further explained that given the current composition of regional structures in the WCO Europe Region, specialization in customs training for certain topics such as AEO, X-Ray, Valuation, Classification, etc. can be achieved through the Excellence Centers.
As usual, during the 18th Session, Regional Entities had an opportunity to share their experiences and good practices with other delegates.
The Global Meeting was also updated by the respective WCO Directorates and units about recent developments, primarily focusing on areas that impact capacity building (CB) activities and the work of the regional entities.
The participants reconfirmed the importance of the Global Meeting in empowering the regional entities to deliver their mission and fulfil their important role for better management and mobilization of the available regional resources.
The Global Meeting acknowledged the works of the Chairperson, Mr. Norikazu Kuramoto, Director of ROCB AP, and Vice-chairperson Mr. Ulugbek Tadjiev from Uzbekistan Customs Service and reelected them, respectively, as the Chairperson and the Vice-chairperson of the next 19th Global Meeting.