Azerbaijan Customs continues its operations in order to prevent illicit trafficking of drugs and psychotropic substances going through the territory of the country, determine and hold accountable persons involved in the transnational crimes and find out their relations with other members of organized criminal groups operating in different countries.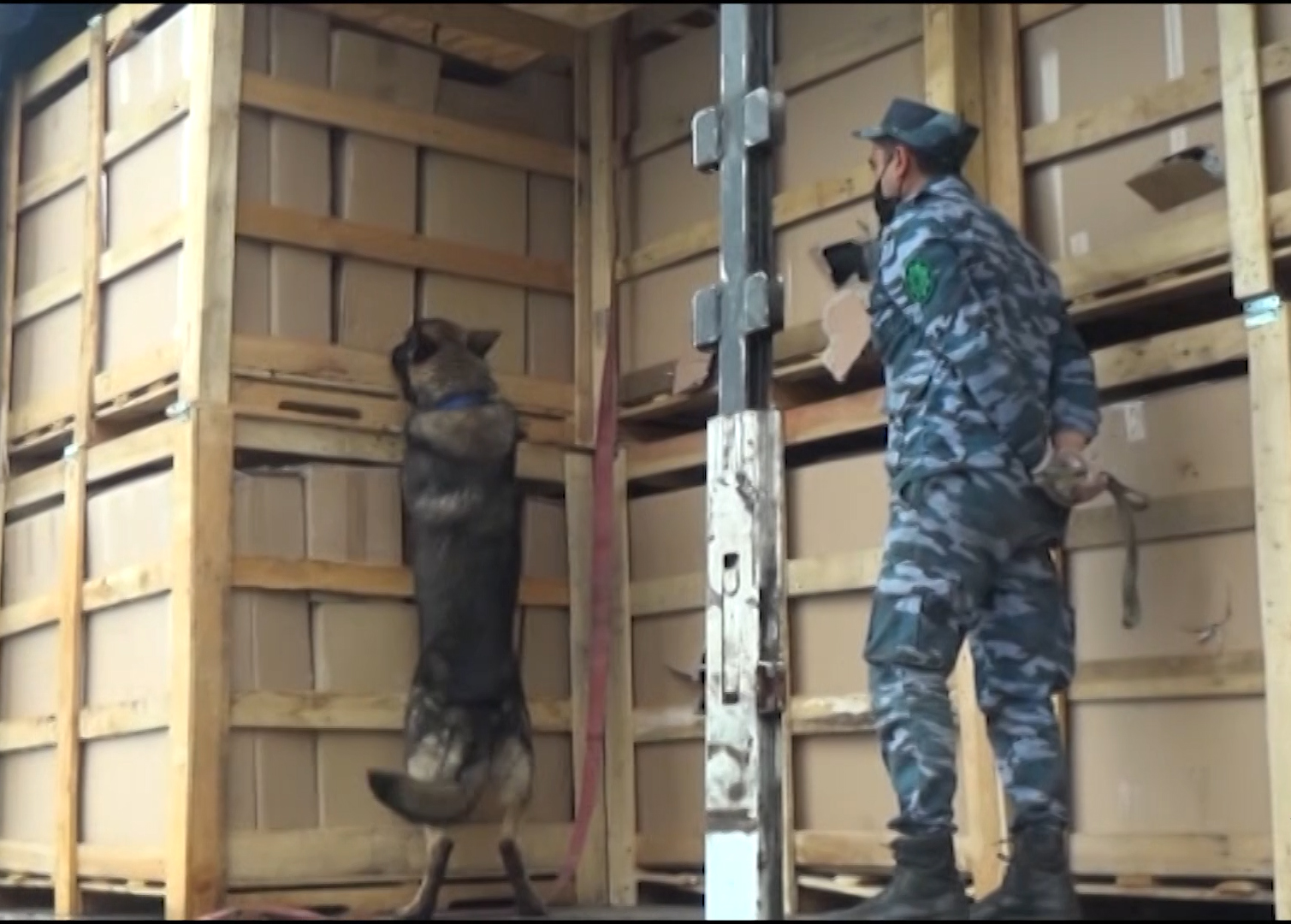 The Operation and Investigation Office of the South Areal Main Customs Department carried out successful operations as part of the measures to combat illicit drug trafficking. As a result of measures taken by the customs authorities in the southern borders of the country, more than 730kg of drugs were seized in 5 facts over the last two weeks.
The seized substances are as follows:
More than 122kg of light brown drug – heroin was packed in the packages;
More than 213 kg of a light brown drug with a specific odor was pressed in the packages;
More than 43kg of drugs – hashish was found hidden inside the armrests of sofas and armchairs;
More than107kg of drugs – heroin was found inside of the pipes;
480 packages containing more than 244kg of drugs - heroin were found under the trailer.


Azerbaijan is further improving its methods of combating drug addiction and drug trafficking as well as increasing its efforts to apply an appropriate control system at the international level.